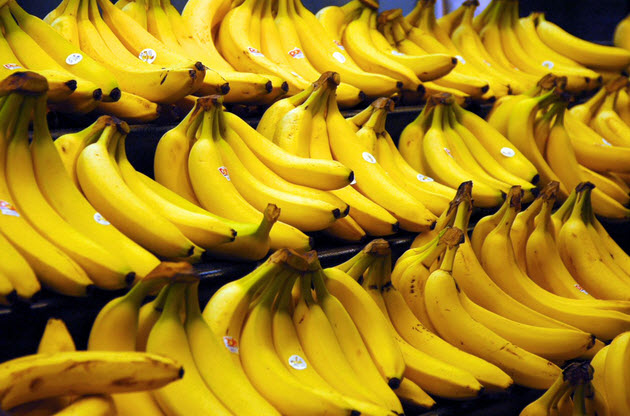 The renovation of plantations and a favorable climate explain the improvement in yield per hectare of bananas in Bocas del Toro, which in the last year rose from 1,700 boxes of 18 kilos to 2,600 boxes.
The figures were confirmed by representatives of Cooperativa Bananera del Atlántico (Coobana RL), which grows 550 hectares of bananas in Changuinola, Bocas del Toro. Of the total production, 60% is exported to Holland, 33% to Ireland and the rest is sold nationally.
Prensa.com reports that "…A box of bananas is sold at $9.75, and every week between 20 and 24 containers of the fruit go to Europe, with an average of 1080 boxes weighing 18.14 kilos each."
See also "Central American Bananas: 78% bought by 3 Countries"
A favorable climate and the renovation of plantations has helped to improve productivity in the last year. Coobana reports that "… they managed to increase production by 53%."
Improved pest controls carried out on plantations has also had an influence on the positive results.
Thomas H. Brymer II
We invite you to visit our country and learn if
Panama Real Estate
is right for you.