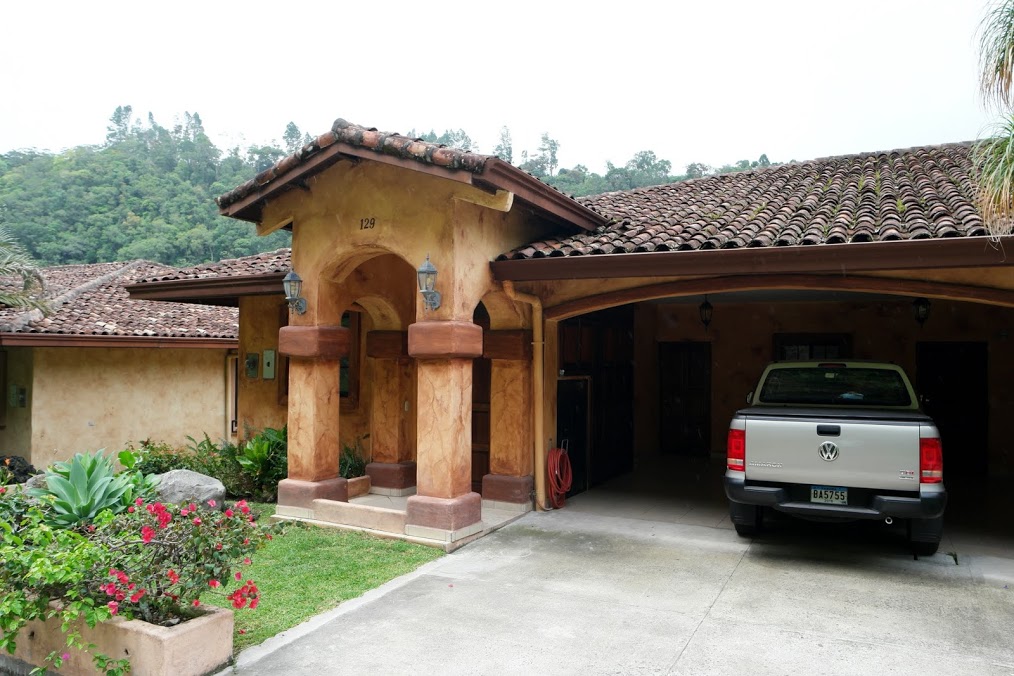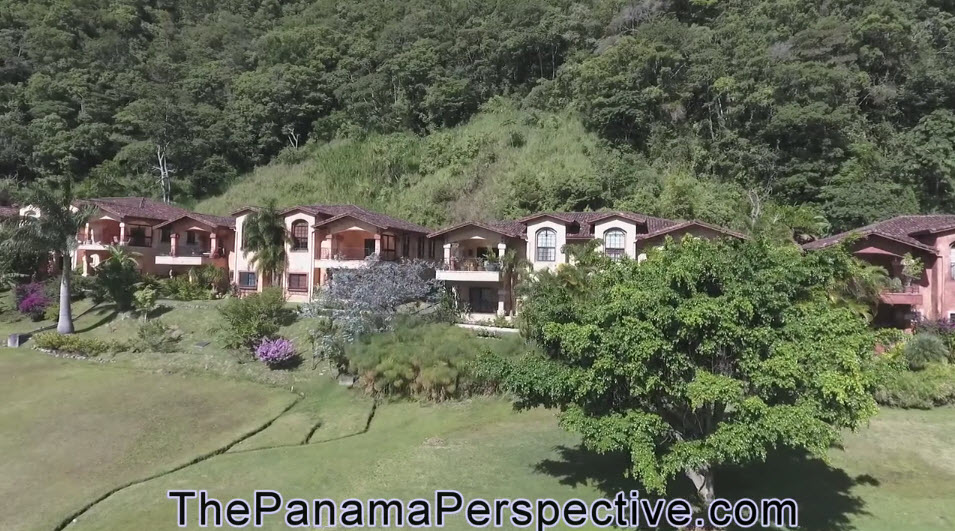 Click on the picture above to see some aerial photos.
I worked with the owners where we discussed doing a complete renovation of their Villa in preparation for market.  We did a total home paint job from floor to ceiling, repaired some cabinetry, metal work, screens, plumbing and electric.  Thousands of dollars later we now have a virtually new Villa to show you.
I lived in the Villa next door for 7 years and these places are real nice, great views, great neighbors and a dead end street .  These are 3 bedroom 2 and a half bath,  walk-out designed Villas with the primary living space on the main floor.
The huge kitchen is great for cooking and entertaining with gas cook top range, freezer refrigerator and dishwasher. Tons of space in custom built all wood cabinetry.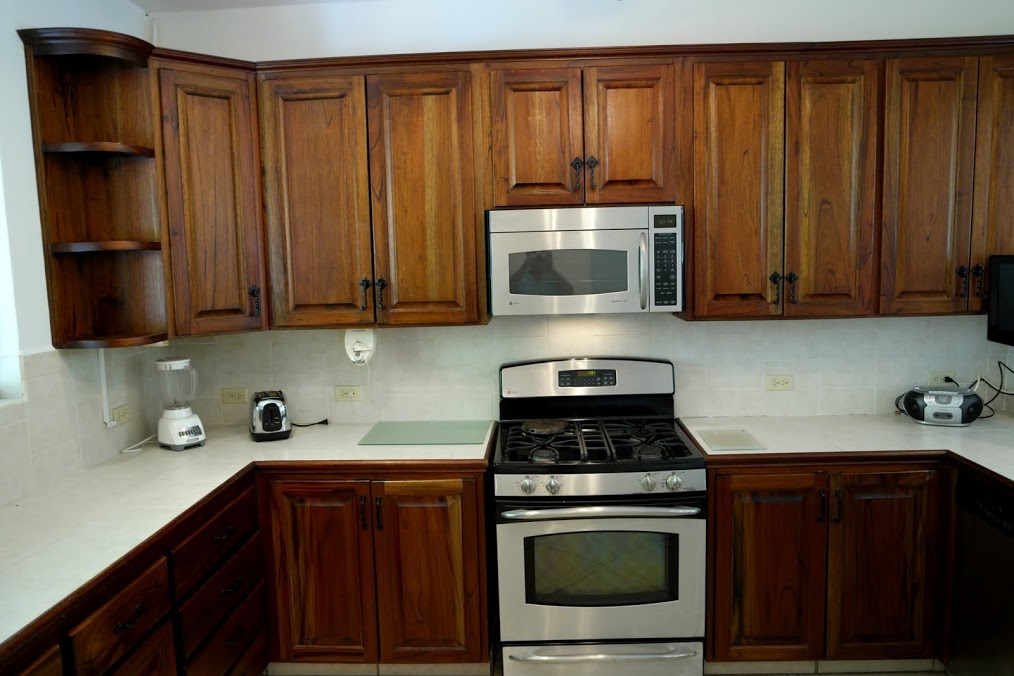 There are three entrances to the Villa from outside, all of which are sheltered from the rain.  The carport has room for two small cars or a large truck and golf cart.  You come in the front door and pass by the kitchen, dining, living areas and out to the spacious terrace over looking the fairways below.
I had Wifi and high speed internet so I would set up my laptop on the outdoor dining table and work there with the best views I have ever had from any office in the world!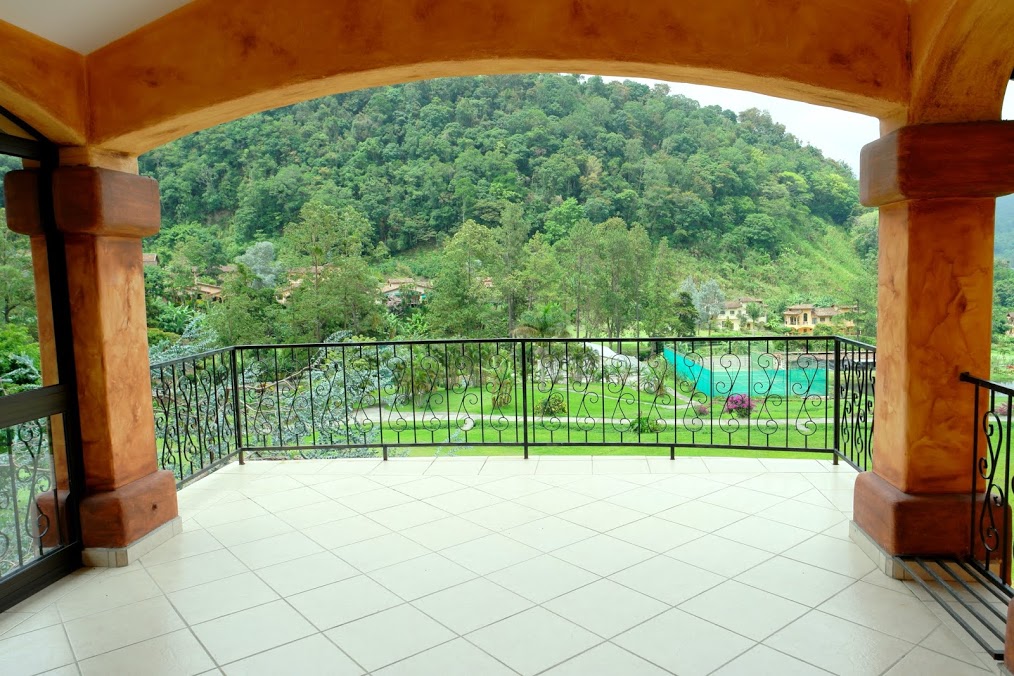 Step out and see the incredible views from the terrace across the valley and up to the peaks of Jaramillo mountain where the sun comes up each morning. The full moon also appears over this ridge at times and lights up the sky like a spot light.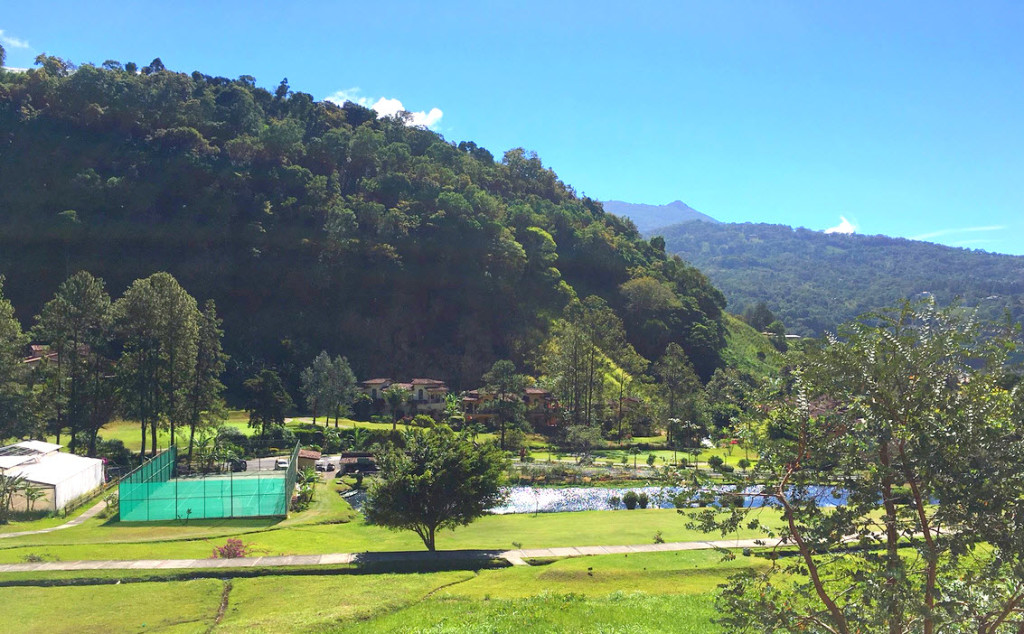 The Villa also has a 2 large bedrooms and a bath downstairs as well.
There is space for a kitchenette where this could be a separate apartment/ guest quarters.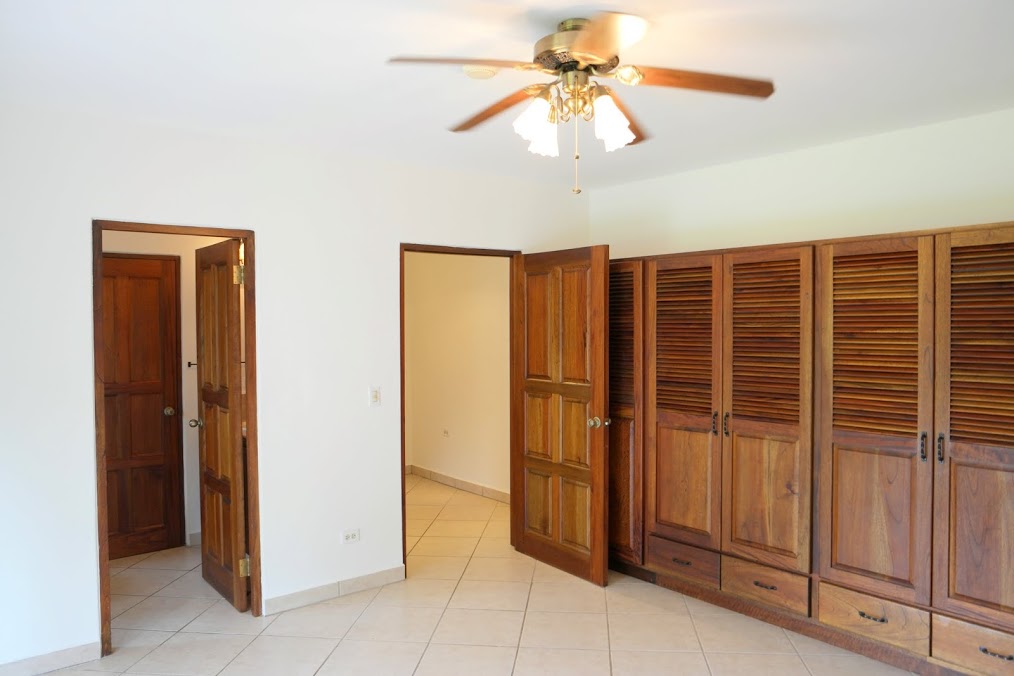 We are asking $389,000 for this Villa and the owners encourage all offers.
Thomas H. Brymer II
We invite you to visit our country and learn if
Panama Real Estate
is right for you.