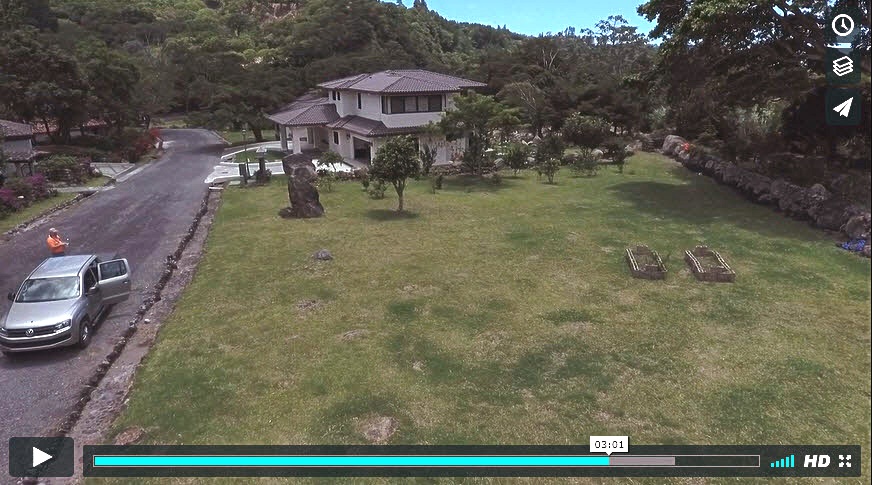 We are proud to announce that the owners of Lot 22 have given us an exclusive listing to sell the last lot available in Panamonte Estates.  We live in a home that we built on Lot 11 and we are currently undertaking the project management for the home being built on another lot here.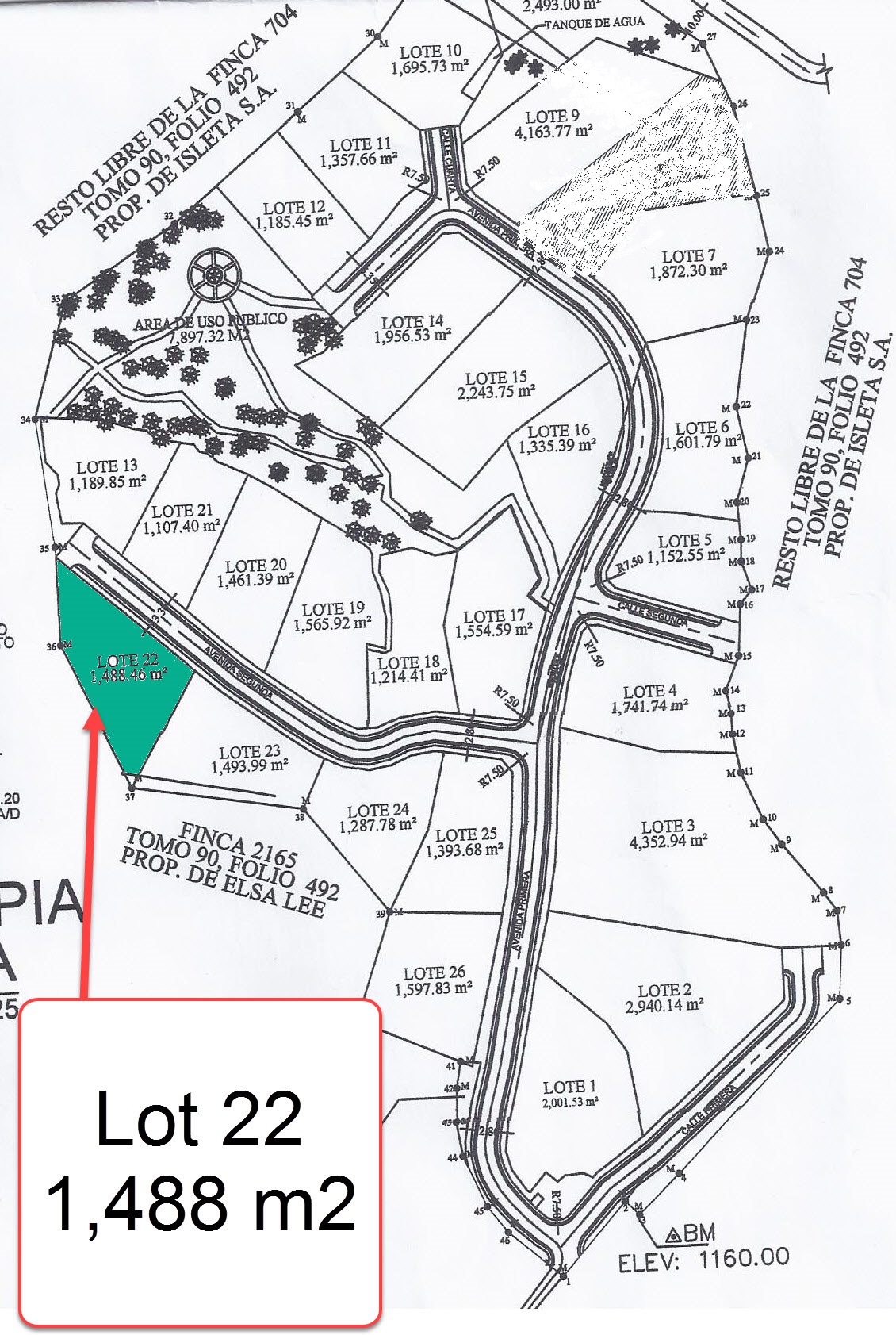 Lot 22 consists of 1,488 square meters or approximate 16,000 square feet of net land area.  It is at the end of the street and very private with incredible views up the valley.   Somewhat oriented like my lot 11, a home could be designed with it's back to the wind which is important in windy season.  The back yard and patio would be very private and there is huge tree that could be up-lit like ours is at night.  The outdoor living and dining space would enjoy a fire burning fireplace, just like the setting at The Panamonte Hotel bar area, I like it!!
Here is just an example of what could be designed to fit the lot.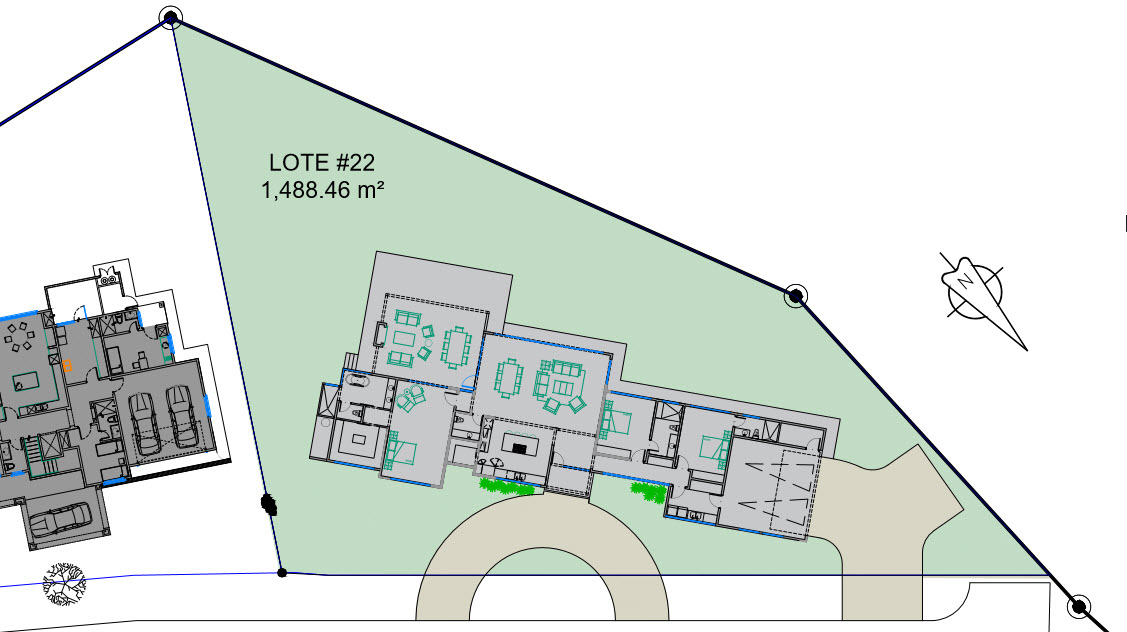 This floor plan is but an example and is strictly shown for discussion purposes.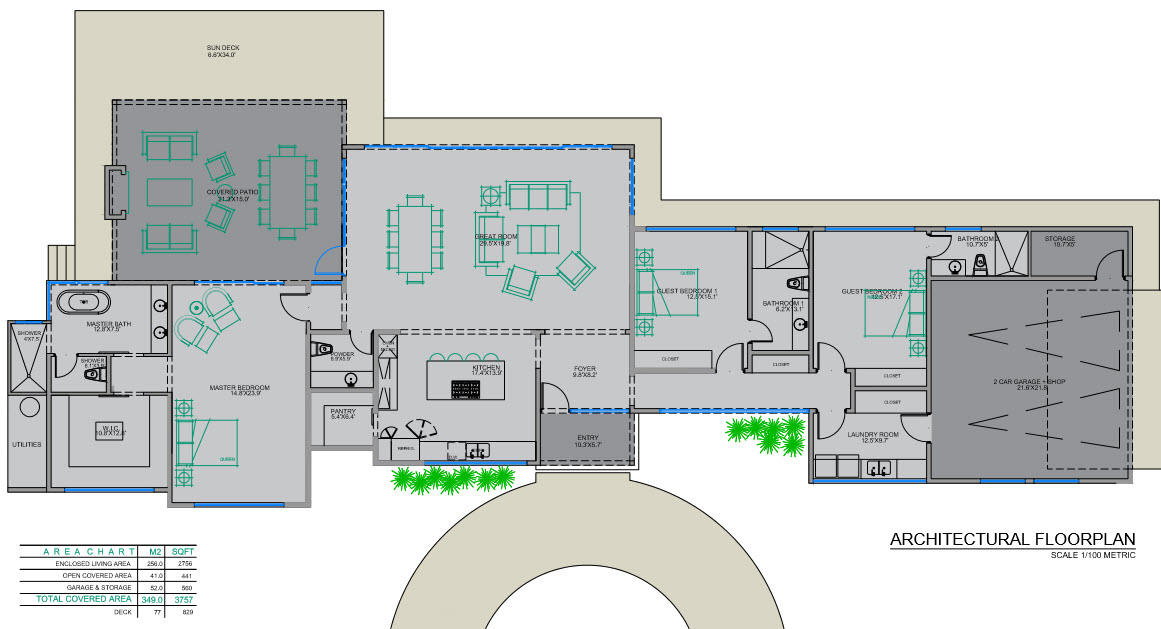 Panamonte Estates is the most exclusive gated community in Boquete with homes selling from $595,000 to over a million dollars.  There are only 26 lots here so it is private and very peaceful.
This lot would be easy to build on and make a nice canvas for a dream home like one that we did. Asking only  $195,000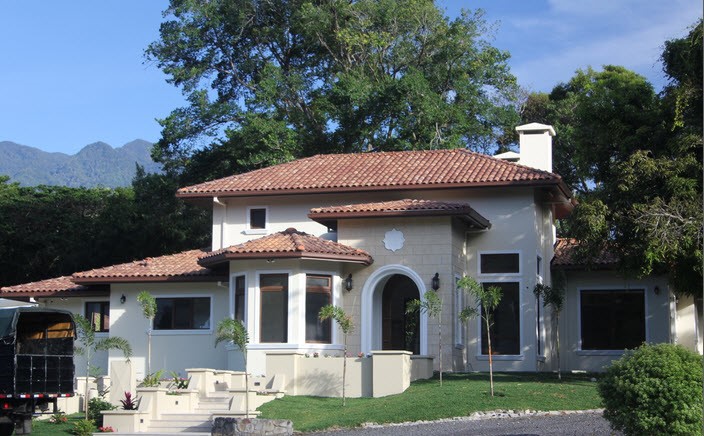 When I first arrived in Panama in 2006 and asked about building a home, I was told to run away and run away fast!  As time went by, I saw some impressive construction taking place, both commercial and residential.  My fear factor diminished and I decided that the time was right to build my dream home.  I selected a nice lot in Panamonte Estates here in Boquete and broke ground in May of 2013.  Thirteen months later, we moved into our home with a punch list of items that I counted on one hand.  With that experience, we began our newest service that we can offer our clients.  We started a build-to-suit project management service and we built the first 5 homes in a nice rental community project called Boquete Gardens.
Please contact me for further information and how we can build your dream home.
Thomas H. Brymer II
We invite you to visit our country and learn if
Panama Real Estate
is right for you.