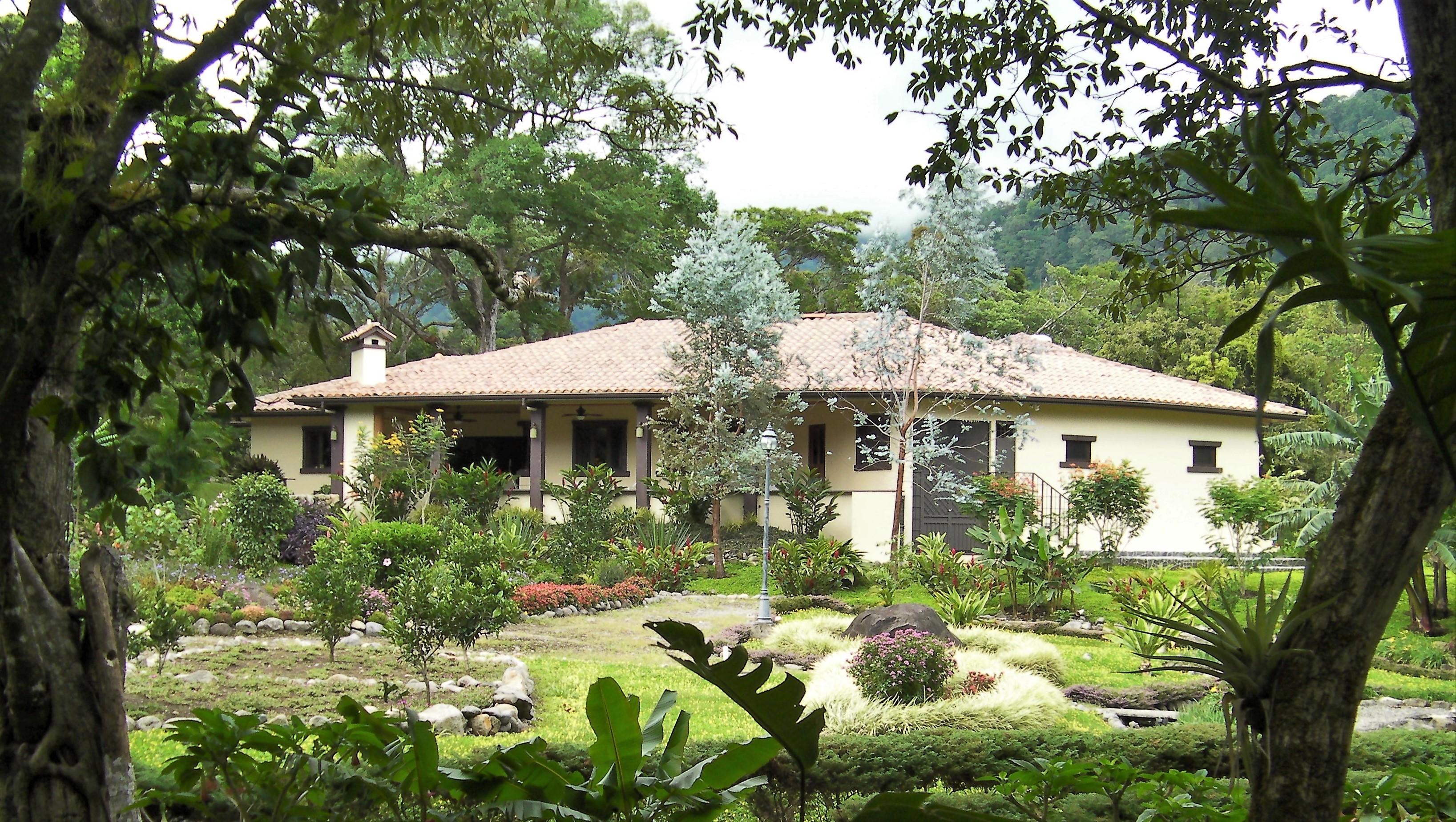 Asking $895,000  $795,000, owner financing available.
Panamonte Estates is home to some of Boquete's nicest residences and is by far the best gated community in town with only 26 lots and 21 existing estate homes.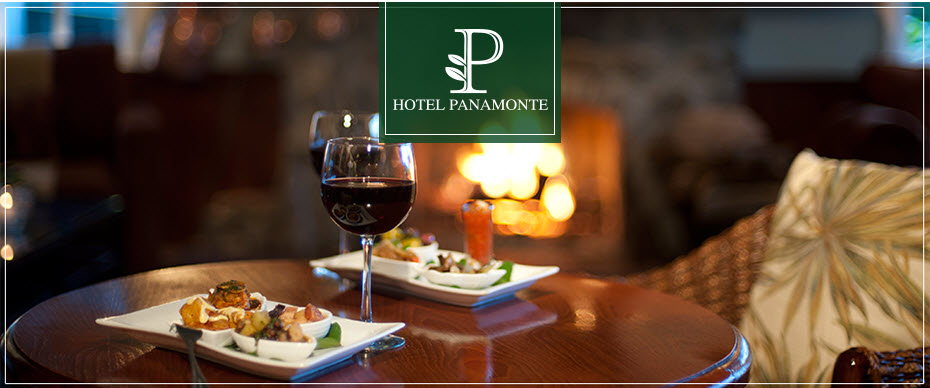 The project was started many years ago by the owners of The Panamonte Hotel which is a nearby landmark here in Boquete.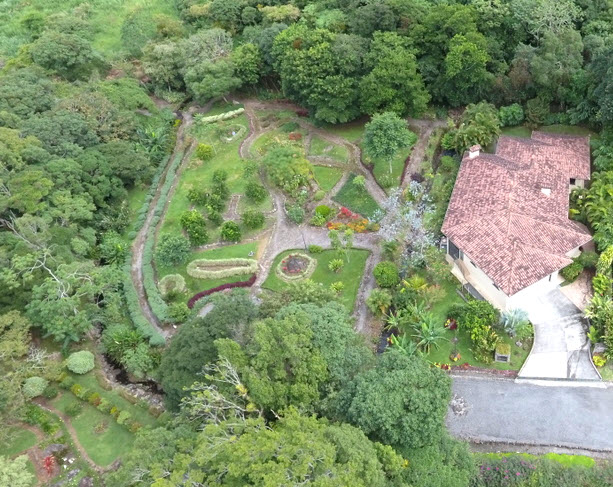 Panamonte Estates has two common area green parks totaling over 2 and a half acres including one on the river that is enjoyed by the home owners. It has been years since any of the homes here have been on the market for sale and the last one was sold at a premium.  Click on the picture above to see an aerial video.
As you can see this home is next to multi-million dollar estate homes including one of 8,000 sf that is under construction.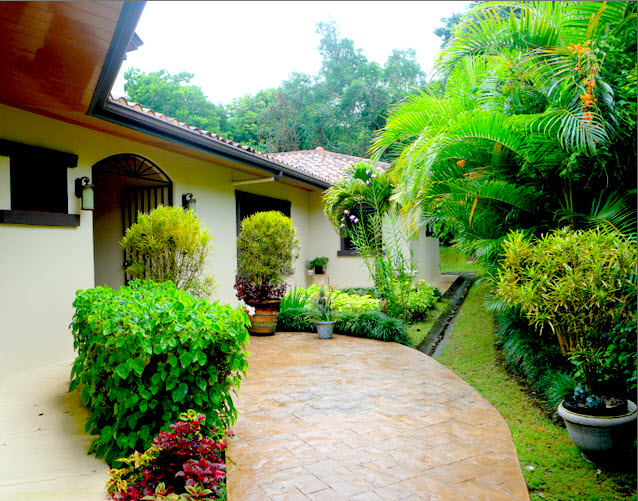 From the moment that you enter this home, you see the high quality built finishes.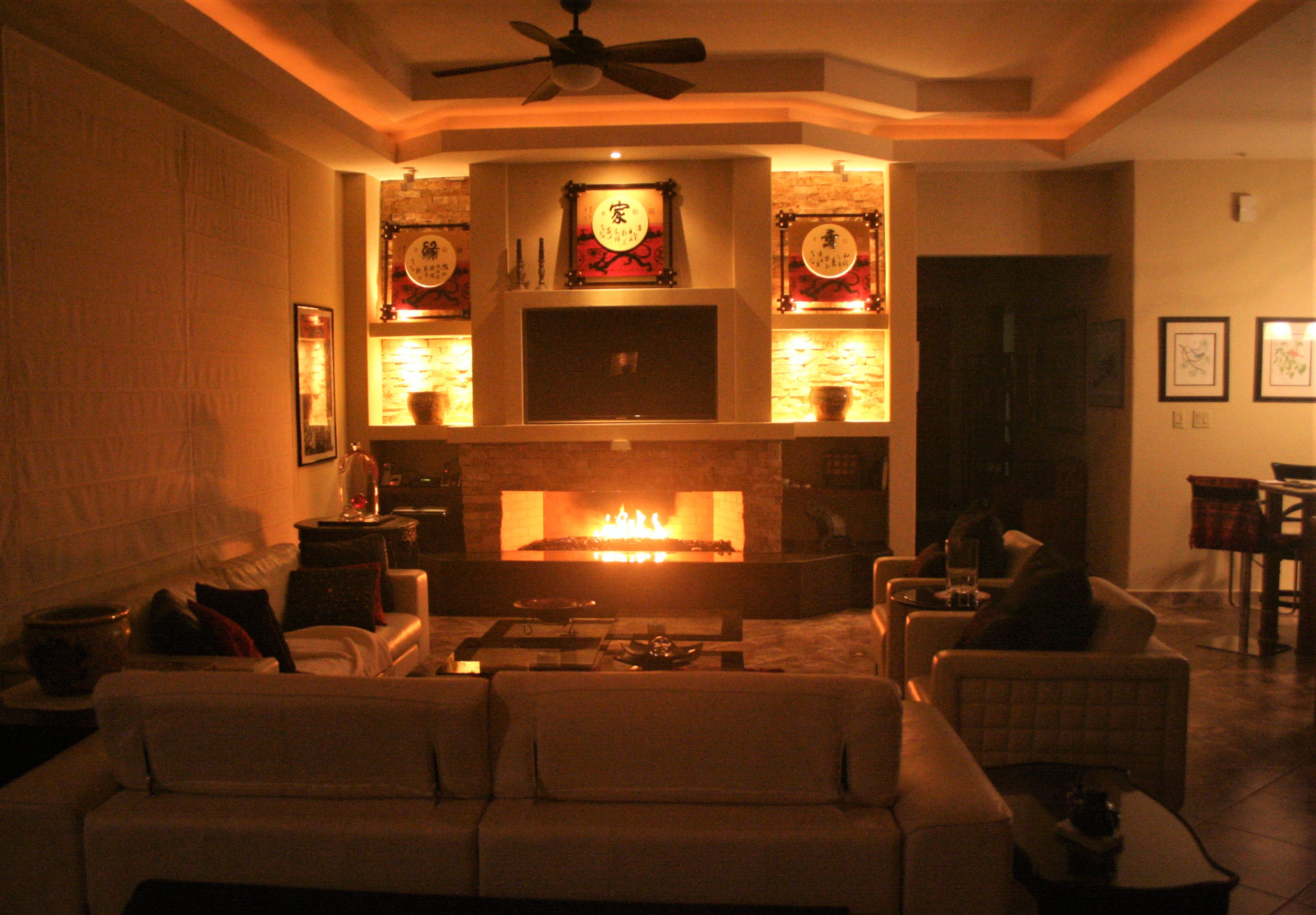 It is also an extremely comfortable home to live in
This home located on Lot 12 is unique as it fronts on the larger park of just under 2 acres of manicured gardens with flowers, fruit trees and streams.  The home's over sized terrace overlooks this well-kept green area.   The house is in the higher elevation section of the development and also abuts a pristine forest that is home to numerous bird species including pheasants and hummingbirds.  We have spotted monkeys there as well.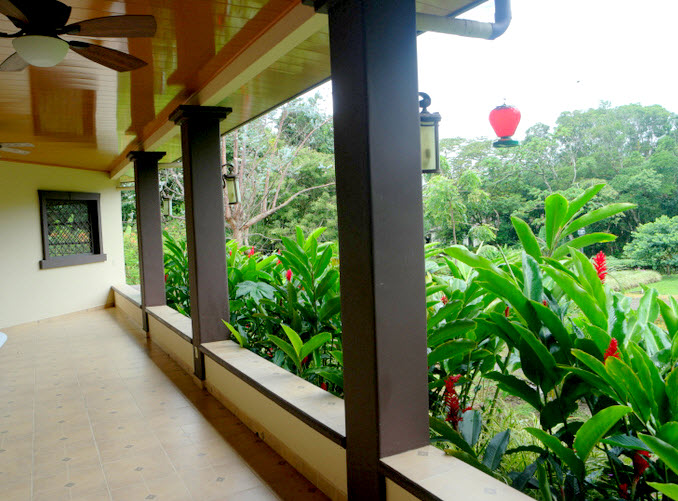 Most of the yard is  rock fenced 1 meter high  with an access gate to the common green area as well as double entry area gate. The home is wheelchair accessible from the driveway and throughout the home, including master shower & water closet.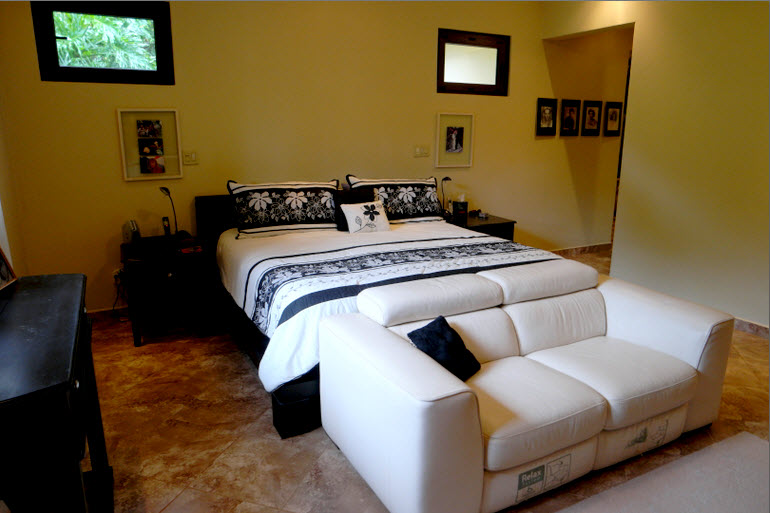 Consisting of over 4,666 square feet under roof, the over sized master bedroom with Hunter fan/light combo in bedroom and in his & her walk-in closets. Custom Cedro-wood racks & drawers line the closet walls.
The master bath has his/her opposite wall vanities/sinks/mirrors, ceiling fan, and an over sized shower with custom smoked glass door and Hunter high cfm quiet vent fan in shower and water closet.  The tub is a Toto Air Bubbler Bath, the modern alternative to water jet tubs that can be difficult to maintain.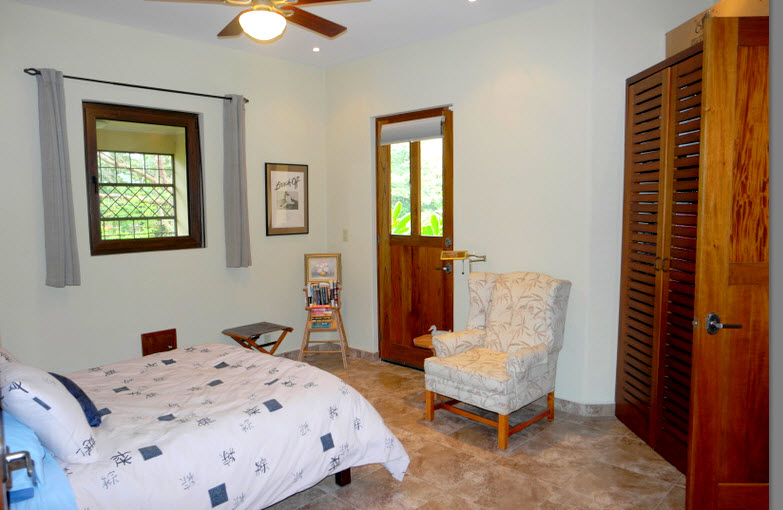 The second bedroom has an en suite bath, private door to the terrace and ample closet space, Hunter ceiling fan/light combo. There is a third bedroom that has been converted to a hobby/storage room and designer laundry with a dryer plumbed for gas or electric, custom storage cabinetry, Hunter ceiling fan/light combo.  The guest bathroom  is also accessible from this bedroom or to guest from a hall entrance.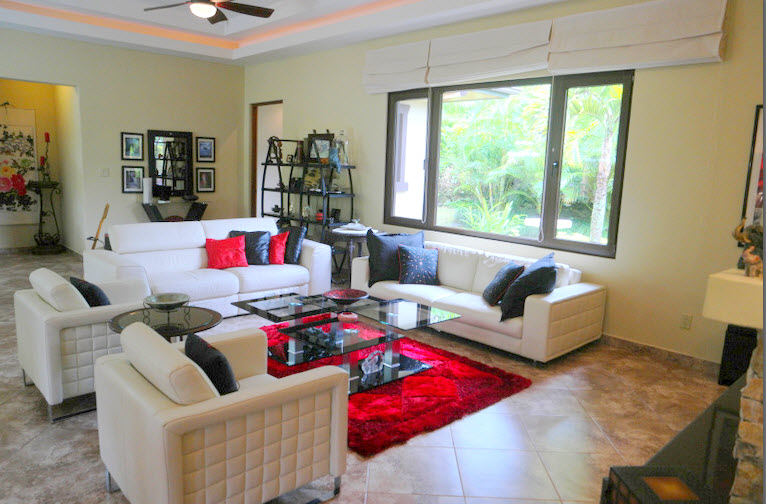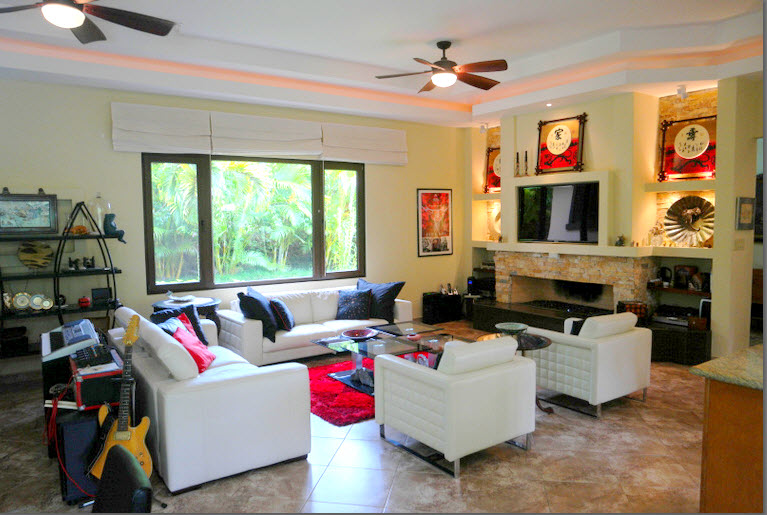 The living and dining rooms adjoin an open kitchen plan.    There are two more Harbor Breeze ceiling fan/light combo's in main living room area with remote controls. There is a "Tray" ceiling over living/dining areas with continuous indirect soft lighting.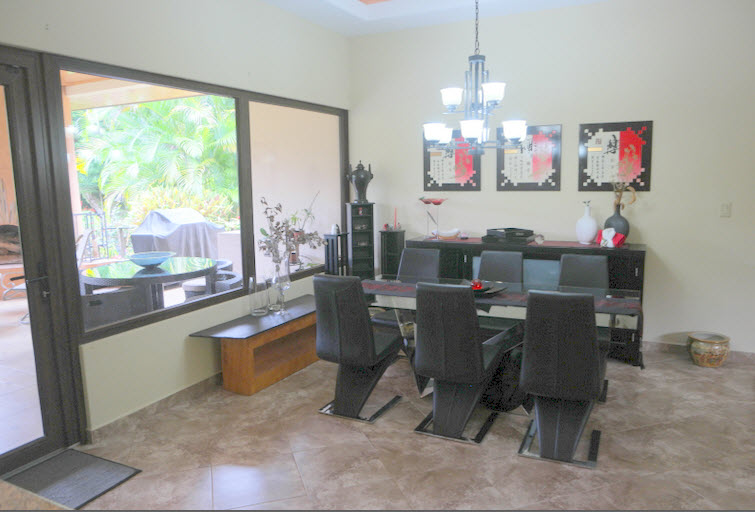 There is access to terrace from dining area for outdoor living and dining and space as well. The living room has a built in wide screen television above a gas fireplace with reflective glass, which is remote controlled.  There is a Bose surround system wired into the ceiling. The home also has an office with built in wall bookshelf.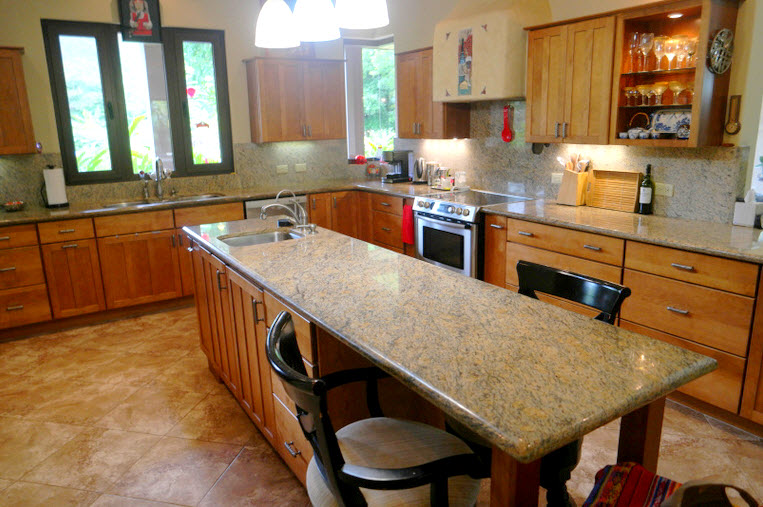 The kitchen has an  open/flowing floor plan with island breakfast bar and prep sink. Samsung refrigerator, Bosch ultra-quiet high efficiency dishwasher, Bosch slide-in electric range with Euro-convection, warming drawer, dehydrator, multi-size option burners and Bosch built in vent hood. There is a gas outlet behind the range if conversion is desired.
The kitchen cabinetry is KraftMaid solid birch wood with praline finish. All drawers are "soft close" with pullout pot & pan drawers, under-counter pop-up mixer cabinet, lazy Susans etc. Countertops and backslashes are matching granite. There is a 5' by 6' pantry next to the refrigerator.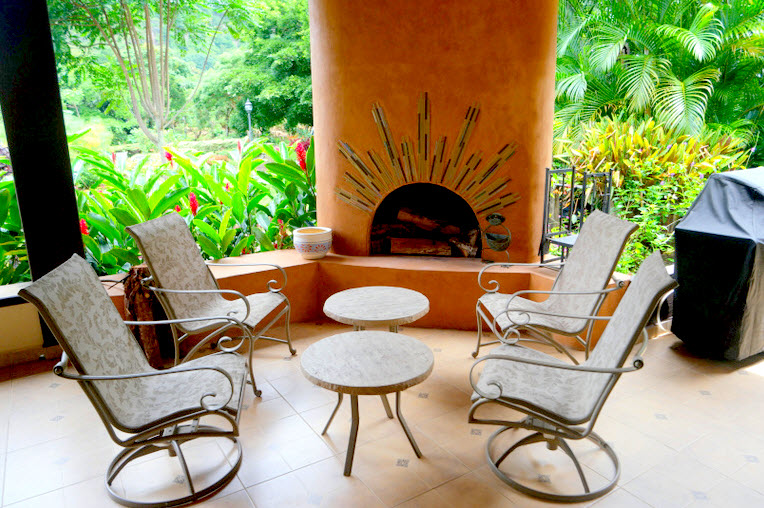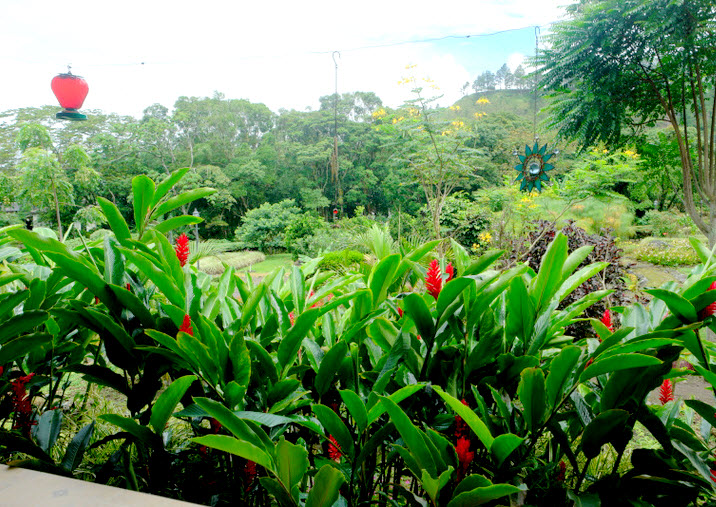 Outside, the terrace is oriented to face the gardens of Panamonte, elevated for privacy and broad view. There is a wood burning fireplace w/gas starter as well as a sink and cabinet in the grilling area. The outdoor grill area is plumbed for gas cooking.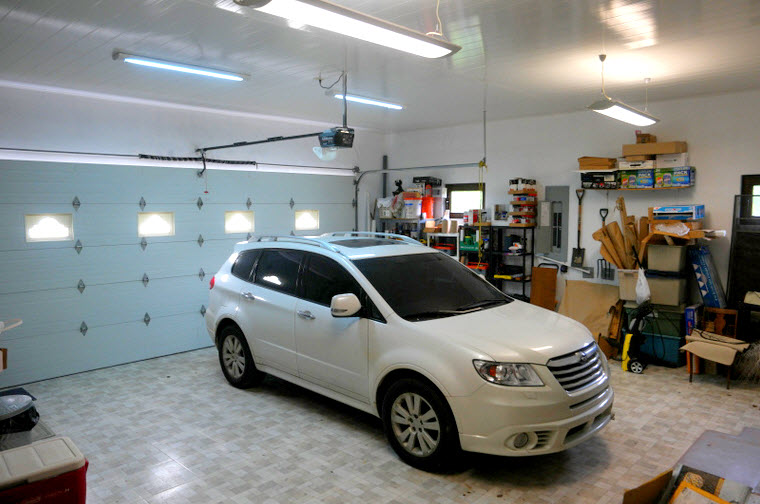 The garage is a full 2 car enclosed garage with ample storage & work-space as well as mop sink and utility sink.  There is a gardeners bath that is a full bath accessed from outdoors providing privacy and dignity for workers.
See the entire photo album here
This estate home was constructed from the finest materials and systems outlined as follows:
With the challenge of building a quality home in Latin America the original owner stayed on-site throughout the construction in order to lead the crew towards creating a quality built structure. All rebar is oversized, extra "trusses" were used in the roof structure, and all plumbing and electric were installed correctly in both sizing and location. High quality moisture block primer & paint were used to avoid the issue of blistering in humid climates.  All openings (doors and windows) have columns on both sides and oversized headers. Fireplaces have "smoke shelves" to avoid back drafting.
There is full-attic access throughout allowing for simple modifications of lighting, installation of home theater systems etc. All exterior ceilings are tongue & groove PVC wood-grain eliminating moisture damage potential. All exterior wall bases are side walked or terrace allowing all weather access around the house under a 1 meter soffit overhang. The terrace is dry throughout the rainy season.  There are 12 exterior soft-light fixtures as well as 4 motion activated 2-lamp security lights.
Home includes a full security system operated by remote controls avoiding the "key-code" hassle, or alternatively by use of keypads in front entry and master bedroom. There is an "at-home" function allowing separation of the master bedroom area from the active zones.
Windows: all Durman double-pane "tip & swing or oscilobatiente" style multi-lock design. These windows operate in 2 directions, either tip-in from the top or swing open from the side for a full-open setting. The frames are extruded, wood-grain PVC. With the double panes and PVC, exterior noise is muted. The manufacturer claims a lifetime warranty.
Electric (general): every room has dimmable overhead recessed lighting, including baths. The entire house is protected with a Cutler-Hammer Whole House Surge Protector, the highest rated in the market. There are 4 floor outlets in the living room for table lamps etc.
Plumbing (general): Hot water is supplied by two 48 gallon Bradford White high efficiency heaters, one outside the master bath wall for fast delivery of hot water and the second in the water filtration/storage room supplying the laundry, guest baths and kitchen. All faucets & showerheads are Delta, and the 4 vanities are custom made integral exposed aggregate by  the Design Studio in Panama City which uses the homes' guest bedroom Sonrisa sink on its website. There is a 650 gallon water storage tank for emergency use , 3 sediment filters + activated carbon filter, ultra-violet purifier, silver ion refrigerator & island tap ceramic filters. Exterior garden water is separated from the filtered interior use water, with 100 +- psi pressure allowing total watering of garden areas w/4 zone auto sprinkler system (100% coverage, no need for any hand watering). The pressure reduction valve is set for 70 psi tap pressure for interior use. This can be raised or lowered, however this pressure allows for multi-tap use simultaneously.
Property Facts:
Lot (#12) Size is 1,185.45 m2 or 19,953 sf
Home size is 433.49m2 or 4,666 sf
Year Built 2011 and registered in August 16, 2012
Real Estate Tax Exoneration until 2021
Furnishings are negotiable
Asking Price:  USD 895,000 $795,000 with owner financing available
Thomas H. Brymer II
We invite you to visit our country and learn if
Panama Real Estate
is right for you.